Contents
New Items
Previous Items
Snow Day CIS Entry – for All Principals
Federal Reserve Economics Program Available for K-3 Classrooms – for Elementary Administrators, Elementary Instructional Coaches, and??K-3 Teachers
Refugee Forum – for All Administrators
Migrant Parent Input for ILPs – for Secondary Administrators
New Items
Previous Items
Snow Day CIS Entry
From Jody Mitchell
186 day Classified employees who utilize the Clock In System (CIS) to record time, currently have an entry for the snow day observed on January 16, 2018. The paid day accurately reflects the total number of hours worked by the employee???s specific position. Any timecards which have not been approved by the employee or Administrator should now be approved.
Federal Reserve Economics Program Available for K-3 Classrooms
From Teri Fulton
The Federal Reserve has spaces available for K-3 teachers to sign up for the Teach Children to Save program. Details and sign-up information are available on the attached flyer. This excellent opportunity is provided free of charge and community volunteers come to your classroom.
Refugee Forum
From Kristen Scott
Please see the attached flyer. I have also forwarded it to your ESL staff. They were informed that if they are interested in attending they would need your permission. If you have any questions please let me know.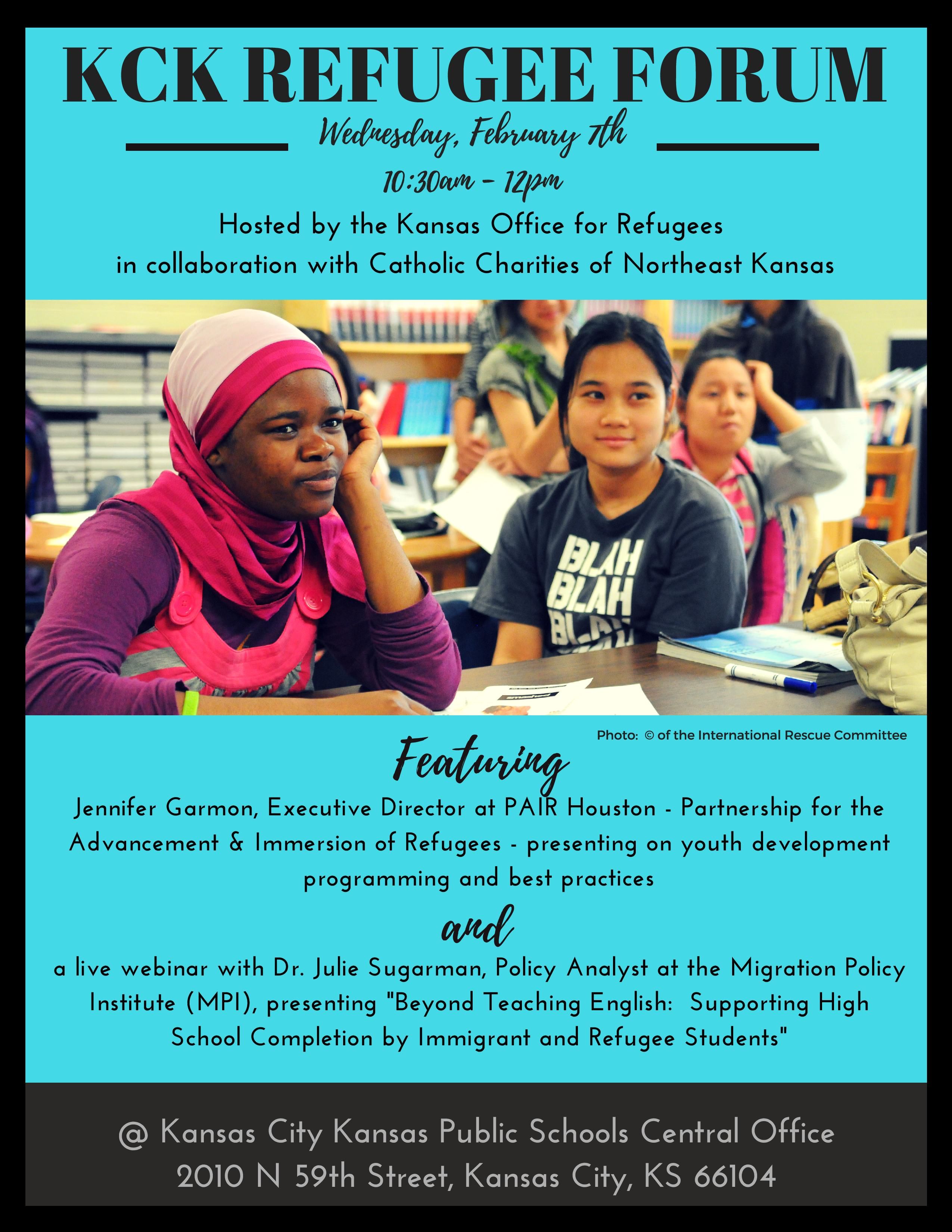 Migrant Parent Input for ILPs
From Kristen Scott
Principals,
State guidelines for Migrant students require parent input on an ILP. The Secondary Migrant advocates will put gathering input from parents and placing that information into the dashboard.
Please notify your staff so they are aware that this information will be added. If you, or your staff, have any questions, reach out to the Migrant advocate assigned to your building or myself. Thank you.