Curriculum & Instruction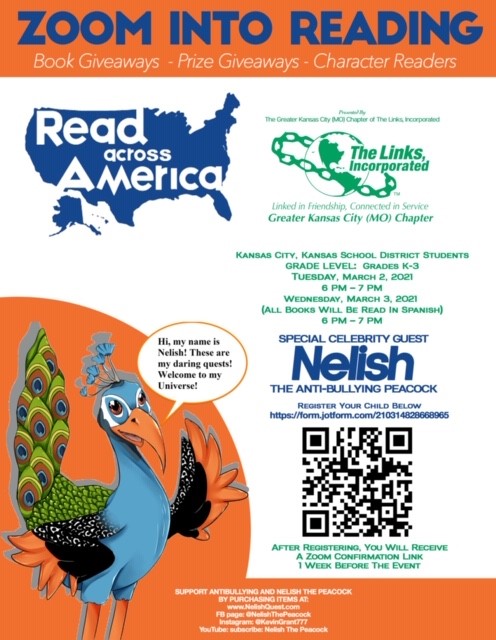 Attn:  Secondary Administrators 
Re:  Secondary ELA
We would like to conduct a mid-year review with administrators for MyPerspectives, the new secondary literacy resource.  This is an anonymous survey that takes about 5-10 minutes.  The Leader Survey will help strengthen support and guide next strategic steps.  Teachers have already had the opportunity to participate in a mid-year review during the January 25th professional learning.  If you have any questions regarding this survey, please contact Kristi Chalk.  
Attn: Elementary Administrators
Re: Amplify Reading K-5 Pilot
For buildings who are already participating in the Amplify Reading K-5 pilot or for buildings that are interested in participating, Amplify will be hosting two professional learning opportunities about the Amplify Reading K-5 program for KCKPS administrators, coaches, and teachers to learn more about all the program has to offer and how to utilize it. 
The first session, "Getting Started," will be Wednesday, March 3 from 11:00-11:45am. 
The second session, "Dashboard & More," will be Wednesday, March 10 from 11:00-11:45am. 
All who are interested and available are invited to attend. Both sessions would be suitable for those who are already using the program and those who are just starting to check it out. Also, both sessions will be recorded for those who are unable to attend. 
Please check this document for more information about the pilot and Zoom links to both sessions. You may contact allison.rice@kckps.org with any questions. 
ATTN: Early Childhood and Elementary School Principals 
RE: Fountas & Pinnell Classroom Text Review Cadre
Please share this application for cadre work with ALL EC – 3rd grade teachers. The scope of the work is outlined in the application along with information regarding compensation. Applications are due Wednesday, March 3rd. 
ATTN: Early Childhood and Elementary School Principals
Re: Teacher Survey
As a result of our collaboration with Leanna Harris, Student-Centered Coaching consultant,  a brief survey has been developed to help capture a snapshot of instructional coaching across our schools. The results will be used as a  baseline to help showcase the influence of Student-Centered Coaching on teachers and students. Please ask teachers to complete the survey: Teacher Survey 
DERA
Reminders:

The FastBridge screening window will close today, Friday, February 26.
KAP Interim #3 is optional.  Please indicate your decisions to your IIO and DERA (either opt-in or opt-out) by today, February 26, as well.  See the notice from Friday, Feburary 12 for additional details.
-If you received an email last week from Mark Stephenson concerning a questionnaire to complete, please fill it out by today, Friday, February 26 also.  This questionnaire is part of the National Assessment of Educational Progress (NAEP) data collection.
Diversity & Inclusion
Read Across America Day
If you are an elementary school leader or parent, the title of this section might be common knowledge to you. Us secondary folks, are a little removed from this topic. But, March 2 is Dr. Seuss's birthday. There is typically a big push to read a book of his on this specific day. Elementary schools go all out for this day, staff dress up, guest readers come in, kids eat green eggs for breakfast. NEA developed this event in 1998 to encourage more reading, you can read more about the origins here.
In recent years Dr. Seuss's controversial stances and works have come to light. We are now intentionally calling it Read Across America Day, and many have expanded it to a week. There is an intentional effort to "create and celebrate a nation of diverse readers". NEA has also made an intentional effort to diversify books all year by providing a yearlong calendar with ideas and reading material.
Here are two more resources that come to mind around this topic.
1- have this conversation with your building staff
2- intentional re-branding- Read Across America Day
– but find ways to keep the passion, continue to dress up pick diverse authors or book characters, still have guest readers and ensure diversity among readers, have reading snacks (I like to read and eat cheddar skinny pop)
3- use this as the springboard for conversations with staff around: biases, analyzing stances, perspective taking, checking resources and lessons for bias, and "classic" literature
Women's History Month has been observed nationally since 1987. It began in 1978 by a school district in California as a weeklong celebration of women's contributions. In 1980, President Carter issued the first presidential proclamation declaring the week of March 8th as National Women's History Week. The following year, Congress passed a resolution and 6 years Congress expanded the event to an entire month. You can read more about Women's History Month here.
The last week of March we will have a week of themes to incorporate into classrooms, discussions, and learning.
Women's History Month themes and dates:
Monday (3/22)- Celebrating you, celebrate identifying as a female
Tuesday (3/23)- Take Action, Gender Equity
Wednesday (3/24)- Celebrating Female Voices
Thursday (3/25)- Differing perspectives
Friday (3/26)- Influential Women
We also want to challenge you as leader to reflect on the influential women in your life. What makes these women different from others? How have they impacted you and your leadership? Have you shared with them, the impact they have had on you?
During the February administrators meeting we began discussing the Anti-biased Curriculum Checklist tool. We will continue to discuss this tool and other ideas surrounding diversity, equity, inclusion, and access, but would like to know where you need more support. Please complete this survey by March 2.
Student Services
KCKPS Administrators and Staff,
Please see some important updates below from our A2A team:
Attendance Meetings and ongoing support
We continue to host a biweekly check-in with Attendance Clerks and anyone who supports attendance (anyone is welcome!). Last week we were not able to meet due to Schools and District Buildings Closed. Our next meeting will be Wednesday, March 3rd.  During this time, we will share important updates on attendance, answer any questions, as well as provide ongoing support. Information is below;
Attendance Clerk Bi-Weekly Check-in
First and Third Wednesday of the month / Starting February
Secondary: 10:00 am
Elementary : 11:00 am 
Zoom Link: 
https://zoom.us/j/95386364224?pwd=U3dkb2M4TGdESmd3SVJQMWZnNzZLUT09
Meeting ID: 953 8636 4224
Passcode: Pd7FtA 
A2A Staff Updates
Last semester we welcomed Jonathan Wilson as our first Full-Time Truancy Monitor.  He will be the point person for any question related to truancy. On February, we welcomed our new Social Worker ( also Full Time!) Ms. Hannah Feipel.  I have included both their information below, please feel free to reach out to anyone on the A2A team for questions or support regarding attendance. We want to remind you that Brynn Wardado is no longer part of our team.
Jonathan Dale Wilson
Truancy Monitor, Student Services
Cell: (913) 981-3325 | Office: (913)627-4350
Hannah Feipel, LMSW
 A2A Social Worker, Student Services
Cell: 913-209-6157| Office (913) 627-4811
SIT Coordinator Training 
Our building SIT coordinators continued their monthly training yesterday. This month's topic was  all around using data in the problem solving process.  All resources, including information on differentiation, data collection tools, the problem solving process, that are shared can be found in the SIT Building Coordinator Resource Folder for your convenience.
Optional Edgenuity Info Sessions – please share with all MS/HS building principals, Dean of Students, Recovery Room/ISS monitors, counselors, and social workers in your building. 
All middle and high school head principals received a meeting invite to the two optional informational and feedback sessions on March 2nd at 9:30am and 3:30pm. Each of the optional info sessions will cover the same information. Zoom information is below. Please RSVP here to let us know which session you plan to attend.
Join Edgenuity Info session:
https://zoom.us/j/3121611730?pwd=T1Fiekh1NjZ0RmZkQ28vTzBhMk9IZz09&from=addon
Meeting ID: 312 161 1730
Passcode: DS6fu5
We want to inform building principals of changes in the transportation services being provided for families receiving Mckinney-Vento services. Our Mckinney-Vento services provide support and resources for families experiencing homelessness. Over the past several years we have worked with Assisted Transportation to provide transportation for students receiving Mckinney-Vento services that reside outside of our District boundaries. We are excited to share our new partner, ALC Student Transportation. ALC will be our transportation provider that we use, and the vehicles will be marked with the ALC logo.  ALC is committed to providing a consistent driver for students being transported by ALC. The ALC driver or company may reach out to the school to ensure a smooth transition with the student they are transporting. We know schools have designated pick up and drop off areas for students and the ALC drivers want to make sure they are doing everything appropriately.
This service is expected to begin on March 1st for McKinney-Vento students (that are outside of USD 500 boundaries) that are participating in the connectivity hubs.
Please contact Jessica Smith for any further questions.