Action Items
For All Administrators (Action)
Please Vote for Our Science of Reading Star Award Finalist
from Communications and Marketing
Kansas City, Kansas Public Schools is happy to announce we have a finalist for Amplify's 2021 Science of Reading Star Award. This national award honors district leaders that drive or have driven change using the Science of Reading. Today we want you to meet Alli Rice who is up for the big award. Let's show Alli some KCKPS love – click here and vote (scroll to the bottom of the page to cast your vote). You can vote as many times as you like – but voting also ends at some point today!
KCKPS Procedures for Terminating Staff Credentials
from Federal Programs
When staff members exit the district, cross-department collaboration is needed to terminate credentials and remove access for former employees to district systems. Department supervisors, building principals, Human Resources, and TIS have specific actions that must be taken in order to ensure safety and integrity of district level systems.
Please review the KCKPS Procedures for Terminating Staff Credentials developed by Human Resources, TIS and Federal Programs. Yellow and orange highlights outline critical steps department supervisors and building principals must take in this process.
The KCKPS Procedures for Terminating Staff Credentials is located in the KCKPS Human Resources Administrator's Guide.
New District Letterhead
from Communications
Please use this letterhead template for district communications.
Annual Inventory Reporting
from Risk Management
A new year is upon us and so is the annual inventory counts for your respective buildings, departments/offices and classrooms. Attached you will find a template to help guide you with the inventory accountability process.
We DO NOT need every pencil, paper clip and staple, as those are considered supplies.
We DO need all the electronics, furniture and equipment to be accounted for.
This includes but is not limited to: Couches, Desks, Dry-Erase Boards, Cabinets, iPad charging carts, radios, TV's computers, electronic learning devices, heavy machinery etc.
If there are any questions, comments, or concerns, please feel free to contact Dennis Martine.
Inventory Instructions PDF
Inventory Template XLSX
For Elementary Administrators
NGSS Elementary Amplify Science Program Status Survey
from Curriculum and Instruction
In an effort to support and advance science instruction and the implementation of Amplify Science, the Science Core Leadership Team would like to gather information on the status of science instruction in the district. We are requesting that all K-5 science teachers fill out this NGSS Elementary Amplify Science Program Status Survey. This is an anonymous, 27-question survey with the majority of questions being quick multiple-choice options. It should only take about 15 minutes to complete. We appreciate you encouraging your teachers to fill out this survey and finding creative ways to allow time for it. The team will use this information to better customize support for the implementation of Amplify Science. If you have any questions, please contact Cheryl Beyer.
Informational Items
For All Administrators (Informational Item)
Strikeout COVID Vaccine Events Coming Soon
from Communications and Marketing
Administrators, please share this info with staff and students:
Kansas City, Kansas Public Schools is partnering with the Wyandotte County Health Department and the Kansas City Royals to Strikeout Covid for those ages 5 to 11 for three upcoming vaccine events.
Disqualifiers for getting the vaccine:
Sick now with any new fever, cough, chills, body aches, sore throat, fatigue, congestion, headache, shortness of breath, diarrhea, vomiting, loss of taste or smell
Positive covid-19 test in the past 10 days
Living with anyone who is positive currently.
Grant Elementary School – Monday, January 10, 2022
The next COVID-19 vaccine event for KCKPS that focuses on our community's youth will take place on Monday, January 10th from 3:45 p.m. to 5:45 p.m. at Grant Elementary School, located at 1510 N. 4th Street in Kansas City, Kansas.
Gloria Willis Middle School – Wednesday January  12, 2022, and Wednesday, February 2, 2022
Two days after the last Grant event, we will have another COVID-19 vaccine event on Wednesday, January 12, 2022, this time at Gloria Willis Middle School, located at 1735 N. 64th Terrace in Kansas City, Kansas. Another COVID-19 vaccine event will also be held at Gloria Willis Middle School on Wednesday, February 2, 2022. Both events run from 4 p.m. – 6 p.m.
Those youth receiving the vaccine will get a free meal on site and be able to pick up other great giveaways.
The Wyandotte County Health Department will be on hand to administer the Pfizer vaccine for those ages 5 to 11. A parent/guardian must be present at the event. No vaccines for those over 11 or booster shots will be offered. Masks are required at the event.
Interested in Hosting a Blood Drive?
from Heather Hamtil
Interested in hosting a blood drive or interested in finding out more? Contact Heather Hamtil to see how and if your school, department or building might like to get involved in helping others in our community.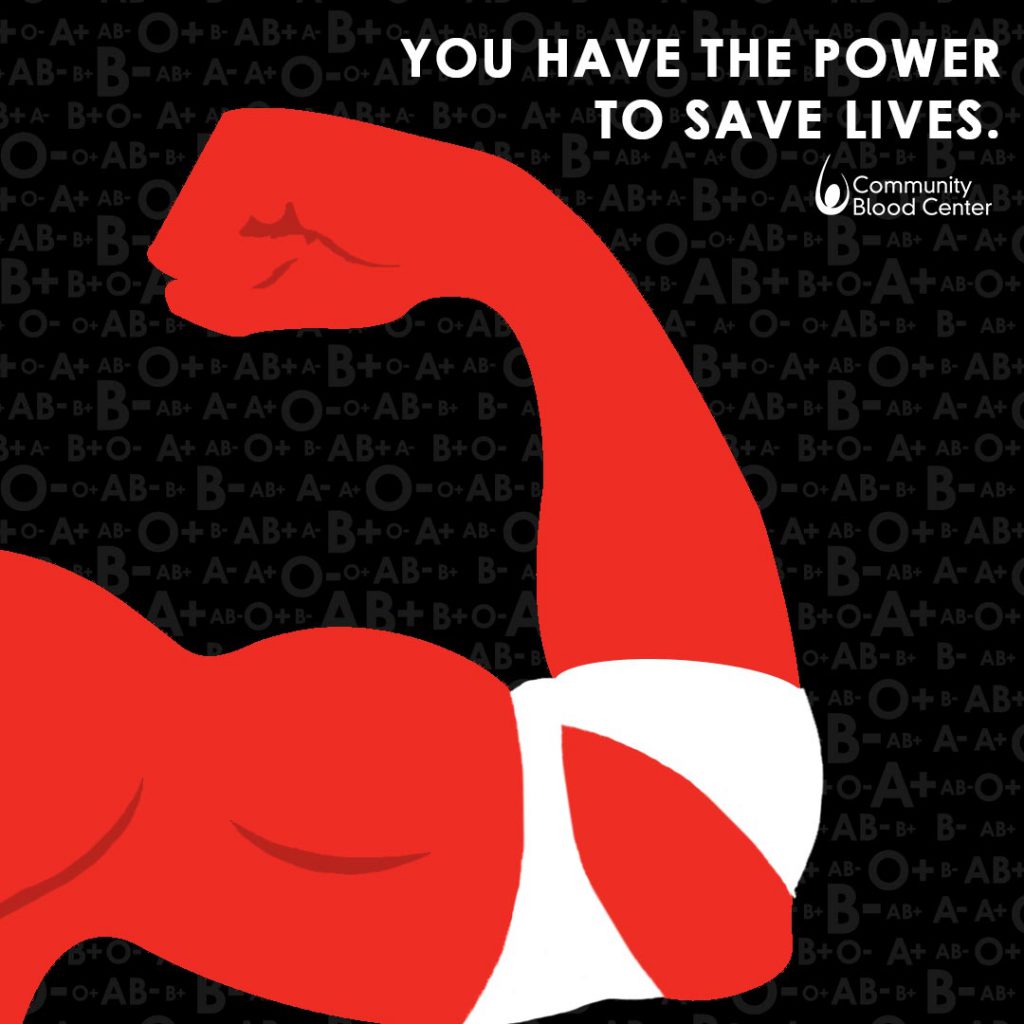 Change to COVID-19 Testing Procedures
From Health Services
Effective immediately, the lab that is currently processing our Employee COVID-19 testing has decided to stop accepting saliva tests.  We are in the process of switching to another lab, and for now we will ONLY be administering nasal tests.  If you are in need of a saliva test, please try your local health department, pharmacy, or provider.  We are tentatively scheduled to start administering saliva tests again on February 1, 2022.  Sorry for any inconvenience this may cause.
KCKPS Mobile Minute
from Curriculum and Instruction
Click here for the latest edition of the KCKPS Mobile Minute. Within this edition, you will find information on drop-in Canvas hours, where to find the status of different software, K-5 Canvas Math Modules, and much more!
De-Escalation PD
from NEA-KCK
NEA-KCK and Wyandotte United are sponsoring a members only event February 10, 2022. STRATEGIES FOR DEALING WITH DIFFICULT BEHAVIOR. The event will be held at the KCKPS Central Office and Training Center – Room 131. Time: 5:00-6:30pm. RSVP by 2/10 at 4pm.
PD points are available; click here to sign up.
For more information, contact Dom DeRosa.
Supportlinc EAP Services
from Employee Wellness
Beginning January 1, our EAP is now through Supportlinc.
SupportLinc offers confidential and professional support, including the following resources, at no cost to you or your family:
SHORT-TERM COUNSELING Through SupportLinc, all employees and benefit-eligible family members may receive up to six (6) in-person counseling sessions with a licensed clinician to address issues such as depression, stress, relationship problems, grief, substance abuse, anxiety or other emotional health concerns.
FREE LEGAL SERVICES The SupportLinc program provides free telephonic or (30-minute) face-to-face consultation with a local attorney.
EXPERT REFERRALS SupportLinc's knowledgeable specialists provide referrals to resources that help address a wide range of issues such as child or elder care, adoption, pet care, home repair, education and housing needs.
FREE FINANCIAL SERVICES SupportLinc provides expert financial planning and consultation through our network of licensed financial counselors.
WEB PORTAL The SupportLinc web portal provides access to thousands of articles, tip sheets and videos covering a wide array of health, well-being and work-life balance topics. The site also contains child and elder care search engines, reference libraries, legal and financial resources, self-improvement programs and educational training modules.
MOBILE APP The SupportLinc eConnect® mobile app allows you to talk or chat directly with a SupportLinc counselor or schedule a time for SupportLinc to call you.
TEXT THERAPY Exchange text messages, voicenotes and resources Monday – Friday with a licensed counselor for up to six (6) weeks, through the Textcoach® mobile and desktop app.
ANIMO Animo is SupportLinc's personalized digital resource that strengthens mental health and overall wellbeing through a dynamic series of self-directed modules. (password to access: kckps)
NAVIGATOR Take the guesswork out of your emotional fitness. Click the Navigator icon on the web portal or mobile app, complete a short survey and receive personalized guidance for accessing program support and resources.
All requests for information or assistance through the SupportLinc program are free of charge and completely confidential. You can contact SupportLinc anytime, around-the-clock, 365 days a year. To get started, call 1-888-881-5462, or log in to the SupportLinc website www.supportlinc.com or eConnect® mobile app with username kckps.
Revised Orientation Schedule
from Human Resources
This is a reminder to all principals and supervisors that the orientation for all new hires (certified and classified) has changed beginning January 12, 13, 14, 2022. All new hires will receive an email of all the orientation details and logistics from Sherrie Piedimonte on the Friday prior to the BOE meetings. If you have any questions, please contact Sherrie via email or 913.234.8902.
Revised Orientation (Word Document)
Standard Daily Meals & Incidental Expenses Rate Increased
from Purchasing
Beginning January 1st, the Standard Daily Meals and Incidental Expenses (M&IE) Rate increased from $39 to $59 per day. The new rate will only apply to travel that occurs after January 1, 2022. Accompanying this message is a guide that provides information about the new rate, with examples of how to calculate for overnight and same day travel.
Questions should be directed to Wayne Correll by email, or you can call (913) 279-2270.
EAP Letter
from Human Resources
Please see this PDF document for EAP information.
Electronic Reporting Forms for Injuries and Incidents
From Communications & Marketing
Just a quick reminder that many of the forms you need when it comes to incidents are now electronic.
Student injury forms have now been included to the list.
To find the reporting form for students go to this link: https://form.jotform.com/212366215525047
To make the reporting of workman's compensation accidents less time consuming, the Supervisors Accident Report is now an electronic form.
Regardless of severity, immediate supervisors & directors are required to report all work-related injuries within 48 hours to Risk Management.
To do so, please use the following link: https://form.jotform.com/212304621025035
The Incident Report helps document any incident involving non employees.
This includes our students, visitors, parents and guardians.
The incident form is to be filled out for a number of situations including: a child is missing, if a student is injured in a way that could require medical attention in the future, police have to be called during an incident,  there is a fight,  or even to report property damage.
An example of a fight that needs to be recorded- a fight that breaks out that others are around and it may have been recorded. A fight that someone may not realize they are injured immediately but could later on in the day. Fights that do NOT need to be recorded: two kids on the playground hit each other in the arm over a ball.
There may be other incidents that could also require use of this form.
If you have questions about whether an incident falls into this category, please reach out to your IIO.
Here is a link to the Incident Report form:  https://kckps.org/incident-report/
For Building Principals
Physical Education Opt-out Form – Human Sexuality Unit
from IARC
In the past, our PE Department used an opt-in format when delivering the human sexuality and AIDS portion of our curriculum. Starting this semester, we will utilize on opt-out format. Parents who do not want their child to participate must complete the district opt-out form and return to the PE teacher. Teachers will receive details and forms this week.
Random Acts of Kindness (RAK) Week and Day
from Student Services
RAK Week is February 13th-19th and RAK Day is Thursday, February 17th.
We encourage you to participate in RAK Week/Day this February within your school communities. Even the smallest act of kindness can change a life! To sign up, access lesson plans, activities, and tools kits please visit the Random Acts of Kindness website.
Reminder – Mentor Training in January
from Professional Workforce Development
Mentors are required to attend the training. All sessions will be virtual. A Zoom link and training materials will be sent to the Mentors a week prior to the training. Again, this training is only for Mentors; mentees do not attend. The 21-22 KCKPS District PD Calendar has been updated to reflect these changes and I have emailed all the mentors.
Wednesday, January 12, 2022
High School Mentors 1:00-3:00

Middle School and Sumner Mentors 1:30-3:30

8:30 Elementary School Mentors 4:00-6:00

9:00 Elementary School Mentors 4:30-6:30 
Wednesday, January 19, 2022
High School Mentors 1:00-3:00

Middle School and Sumner Mentors 1:30-3:30

8:30 Elementary School Mentors 4:00-6:00

9:00 Elementary School Mentors 4:30-6:30
For EC and Elementary Administrators
Elementary Reading Intervention Cadre
from Curriculum & Instruction
The C&I Department is seeking K-5 Reading Interventionists and/or Instructional Coaches to engage in a cadre that will review reading intervention materials for potential adoption. This cadre will be meeting for a few hours monthly during the school day. The building administrator's approval will be required prior to cadre selections being announced. For more information about the cadre and to view the application click this link. If you have any questions, please contact Allison Rice.
LETRS Asynchronous Learning Clarification
from  Professional Workforce Development
LETRS Asynchronous Learning Clarification: During the second semester, there are a total of six Wednesday afternoons designated to complete the Unit 2 LETRS Asynchronous Learning. All LETRS Units have a total of eight "sessions" for learners to complete; this means participants will have time to complete MORE THAN ONE session per Wednesday Afternoon. For specific time estimates for each Session, within each Unit, please go back to the: LETRS-Estimated-Time-by-Unit document.
Principals, you will need to let your IDP reps know who has completed the Asynchronous Learning to receive the PD points in Frontline. For Unit 1 a total of 11 hours should now be awarded in Frontline. Then, after Unit 2 is complete in April, a total of 12 hours will be awarded in Frontline. For specific LETRS PD dates, please see the 21-22 KCKPS District PD Calendar.
All Asynchronous Learning for Unit 1 was expected to be completed by:
All Asynchronous Learning for Unit 2 is expected to be completed by:
April 20, 2022 for 9:00 Elementary Schools

April 27, 2022 for 8:30 Elementary Schools
As a reminder, the Zoom links for the LETRS PD sessions have been added to the Early Childhood tab and the Elementary Curriculum tab of the 21-22 District Content PD – Locations/Links document. Some schools have been grouped together for the LETRS training, please use the unique Zoom link provided for your school. Training materials have also been linked within the document.