Action Items
For All Administrators (Action)
Update School Improvement Plan (SIP) Indicator Selections by 9:00 AM, Monday, 9/20/2021
From Federal Programs
Annually, the Federal Programs team must submit a required report to KSDE by 9/30/2021. As a part of this annual report, KCKPS will be required to submit a secondary report for EACH school that will include the Indicators your leadership teams have decided to work on as a part of your 2021-22 School Improvement Plans. All plans must be updated in KansaStar with final selections on the 3-5 indicators you plan to focus on for the coming year by Monday, 9/20/2021.
For Building Administrators/Principals/Title IX Coordinators (Action)
United Way Campaign Coming Soon
From Communications & Marketing
As KCKPS gets ready to launch this year's United Way Campaign, we need your help. This is the time for each of our schools to pick the person who will serve as your school's point of contact.
Please send that person's name, email address and phone number either via email to  Juli O'Mealey Simmons  or by filling out this link. We cannot wait to announce this year's plan to help out a great organization.
Title IX Complaints Issue
From KCKPS Police Department
It has been brought to my attention that several Title IX Complaints being processed by building Coordinators have been missing our Police Department Case Number and or the responding School Resource Officer (SRO/Police Officer) and supervisor/manager (Police Sergeant) name in the applicable spaces of the form under section "notifications."
I will be addressing these concerns with the Police Management Team and all department staff members (Sergeants, Police Officers, Campus Officers, and Administrative Support Staff). Our goal will be to remind police department staff to make sure this important information passed along to the Title IX Coordinator or Administrator responsible.
Notifications:
●        District Title IX Coordinator/Date:  ____________________
●        Building SRO:  Y / N      SRO Name/Police Supervisor___________________/__________________Case No: _______
●        Other LE Agency Notified:  Y / N                                                                   Agency Name: _______________________
●        Department of Children/Family Services:  Y / N                                            DCF Case No:_________________________
Thank all of you for the individual attention to these details. Compliance is key to our district's success.
Any questions or concerns please do not hesitate to contact my office or the District Title IX Coordinator's Office.
Henry R. Horn, Chief of Police
SIT Coordinators Meeting – Tuesday, September 21
From Multi-Tiered System of Supports (MTSS)
Please share with your Building SIT Coordinator(s)
Greetings SIT Coordinators and Principals,
Our first SIT Coordinator meeting will be held on Tuesday, September 21 from 4:00pm-5:00pm via Zoom. Principals are invited to attend as well. Please use the following Zoom invite to access our meeting:
Topic: SIT Coordinators Meeting – September 21
Time: Sep 21, 2021 04:00 PM Central Time (US and Canada)
Join Zoom Meeting
https://us02web.zoom.us/j/89223625554?pwd=YzFSL2dKODZtNFZsRHluL2xidTE0UT09
Meeting ID: 892 2362 5554
Passcode: 488541
__________________________________________________________
Principals, if you have not done so yet, please use this Google sheet [SIT Building Coordinator Contact Sheet] to update the names of your building SIT Coordinators. Please use the following recommendations as you determine who will be your SIT Coordinator for this school year:
– Basic understanding of the SIT process to help lead others through the process in your building
– Credibility with all staff as an instructional leader with knowledge of evidenced-based instructional strategies
– Knowledgeable about the principles of Trauma Sensitive and —Resilient Schools and the ability to apply those when working with children and adults
– Ability to use and coach others on how to use Infinite Campus
– Schedule that allows for attendance at regularly scheduled SIT Coordinator meetings
Title & Board of Education Compliance Checklists 21-22SY Due 9/10/21
From Federal Programs
Stay on track by reviewing the KCKPS Required Documents Compliance Checklists to make sure you're covering all of the Title (IX, VI, VII, I) requirements as we start the 2021-22 school year. There are TWO checklists located in the Federal Programs shared drive; Elementary & Middle Schools and Early Childhood, High School and Alternative Schools. School checklists should be submitted to Lisa Walker by 9/10/21.
Principal Approval – September 20th
From ESOL
All EC-5 administrators will need to collect screenshots of push-in schedules for their buildings. Upload these screenshots to the Google Folder for your building, uploads are due September 15th. These need to be collected from ESL staff and any push-in/pull-out support (SPED, Gifted, Reading Intervention). This is the "final approval" for September 20th, this task was previously completed in IC Web. Due September 15th.
All Secondary Administrators will need to collect screenshots of push-in schedules for ESOL aides. Upload these screenshots to the Google Folder for your building, uploads are due September 15th. This is a new task for secondary admin. Due September 15th.
**NO Changes to push-in/pull-out schedules until after October 4th.
Re: FastBridge SAEBRS and mySAEBRS
From Multi-Tier System of Supports
Please share this information with your staff.
As part of our MTSS Framework, KCKPS developed a Comprehensive Assessment Plan/Schedule,  which includes screening our students' academic, behavioral, and social-emotional (BSEL) needs. For this, KCKPS will be using the FastBridge SAEBRS and mySAEBRS screener assessments in conjunction with other relevant SEL data points to determine what supports may be needed to assist our students socially and emotionally and/or behaviorally. The mySAEBRS is a brief self-rating of student risk for emotional and behavioral problems. This year, teachers will administer the SAEBRS and the mySAEBRS using the FastBridge system. Teachers will need to ensure they complete the necessary certifications for these screeners. Social workers and counselors will also need to certify in these assessments as they will be analyzing the SAEBRS and mySAEBRS data. DERA has already entered social workers and counselors into the FastBridge system. Staff can find directions on how to access FastBridge in the Illuminate FastBridge Staff Guide​ .
Our goal this year is to use the data from these screeners to identify student strengths and areas of need to provide support to increase positive outcomes for all our students. Based on the data, some students may then need to be referred to the behavioral health teams for potential Tier 2 or 3 supports. As we continue to learn more about what the SAEBRS and mySAEBRS provide, we will be working on a plan for how the data supports what we do in Tier 1 instruction using our district-provided resources.
Horizon Award Submissions
From Human Resources
It is time to start submitting your nomination for Horizon Awards. Please see the attached document for more information. The deadline for submissions is September 24th. Please send completed submissions to Jared.Alexander@kckps.org.
Horizon Award Nomination Package PDF
For EC-5 Administrators (Action)
For Elementary and Middle School Principals (Action)
Building Spelling Bees & Wyandotte County Spelling Bee
From Curriculum and Instruction
The 2022 Wyandotte County Spelling Bee, hosted by KCKPS, will be held on Saturday, February 5 at 9:30. The event format (online or in-person) is currently undecided. Building spelling bee sponsors will organize a process at the building level (elementary & middle schools, grades 3-8) to determine a student to represent each building at the county spelling bee. Chosen sponsors in each building must complete the form linked below no later than Friday, October 1. Each building/sponsor will be registered with Scripps National Spelling Bee to support preparation for the building and county bees.
We will also schedule a district on-line meeting for sponsors in late October or early November. One building sponsor per building will be compensated for 10 extra duty hours.
Please complete the form even if your building chooses not to participate.
For Secondary Administrators (Action)
Secondary FastBridge CBMReading Extension
From Multi-Tiered System of Supports (MTSS)
As a reminder, we are following all KSDE Dyslexia requirements and screening all students K-12. The state requires districts to administer an Oral Reading Fluency assessment (i.e., CBMReading) to any 6th-12th grade student who scores below benchmark on a nationally normed reading screener (i.e., FastBridge). We know there have been many questions/concerns regarding the CBMReading assessment for secondary schools. One of those concerns is the sheer number of students who will need this assessment administered. To get this accomplished, we are extending the assessment window for the CBMReading ONLY. All other FastBridge assessments must be completed by the current end date of Friday, September 17. This extension will allow buildings time to develop a plan on how to get the students who are at High Risk assessed on the CBMReading. Please prioritize CBMReading administration to the students who scored in the High-Risk category first to complete them by Thursday, September 30. Then, complete all follow-up CBMReading assessments for students who scored at Some Risk by Friday, October 15.
KCTC Survey
From Student Services
Our district utilizes the Kansas Communities That Cares (KCTC) Survey to gather information needed to plan prevention strategies and judge their effectiveness, measure the district's social-emotional strengths and weaknesses, and provide data for our current KESA plan. Between November 2021 and January 2022, our district's 6th, 8th, 10th, and 12th grade students will be participating in the KCTC survey and we are asking for your help in doing this. Please complete the linked spreadsheet with your point of contact for the KCTC survey (KCTC Point of Contact Spreadsheet) by September 17th. This person can be a counselor, FACES, or another individual who supports KCTC administration in your building.
Informational Items
For All Administrators (Informational Item)
New COVID-19 Vaccine Event on October 2, 2021
From Communications & Marketing
Please share this information with your staff and families:
Whether it's your first Covid-19 vaccine or your second dose, KCKPS is happy to be partnering with the Wyandotte County Health Department to host our fourth COVID-19 Vaccine Event. This family event will take place on Saturday, October 2nd from noon until 3pm at J. C. Harmon High School.
In addition to COVID-19 vaccines, the health department will also be offering flu vaccines and sports physicals.
The Health Department will be offering the Pfizer vaccine (2-doses) and Johnson & Johnson vaccine (1-dose). Remember, the vaccine is safe for those 12 and up, but minors under 18 must be accompanied by a parent or guardian.
Those that get vaccinated will receive free meal vouchers for the food trucks on site. Those receiving the first vaccine will also walk away with a $50 gift card.
In addition to vaccines and physicals, KCKPS has teamed up with some amazing community partners  for free giveaways to get students ready for the winter months. Free food, free ice cream, and much more will be offered. In addition, you will get a chance to hear from some of the KCKPS bands in what we are calling "March to the Beat: A KCKPS Band Showcase."
The Swope Parkway Mobile Dental Truck will also be there, providing free screenings and fluoride for children.
If you need a ride, we also have you covered.  KCKPS Transportation Services are for those 5 years and older. No one under the age of 5 can ride due to safety concerns. If you need special accommodations, please call 913-627-3100 before Monday, September 27th.
| School | Time |
| --- | --- |
| Banneker | 11:00 a.m. |
| Caruthers | 10:40 a.m. |
| Claude Huyck | 11:20 a.m. |
| Douglass | 11:00 a.m. |
| Emerson | 10:55 a.m. |
| Eugene Ware | 11:00 a.m. |
| Frances Willard | 11:00 a.m. |
| Frank Rushton | 10:55 a.m. |
| Grant | 11:20 a.m. |
| Hazel Grove | 11:00 a.m. |
| J.F.Kennedy | 11:20 a.m. |
| John Fiske | 11:30 a.m. |
| Lindbergh | 11:20 a.m. |
| Lowell Brune | 11:00 a.m. |
| Mark Twain | 11:20 a.m. |
| McKinley | 11:00 a.m. |
| M.E.Pearson | 11:00 a.m. |
| New Chelsea | 11:20 a.m. |
| New Stanley | 11:35 a.m. |
| Noble Prentis | 11:35 a.m. |
| Quindaro | 11:20 a.m. |
| Silver City | 11:15 a.m. |
| S.P. North | 11:00 a.m. |
| S.P. South | 11:20 a.m. |
| T.A.Edison | 11:15 a.m. |
| Welborn | 11:00 a.m. |
| West Park | 11:20 a.m. |
| Whittier | 11:20 a.m. |
We hope to see you there.
COVID-19 Vaccine Event PDF Flyer in English
COVID-19 Vaccine Event PDF Flyer in Spanish
New Link to Share with Staff for Language Support During FA, Please Share with Staff!
From Student Services
We want to remind everyone that this year we have an on-demand / live video Interpreters service for FA. This is a great and easy to access resource for all staff. We also continue to offer over-the-phone interpreter services for those who prefer it. Both services will be active all FA week. Due to covid-19, we have a very limited number of in-person interpreters available. Please make sure you submit all in-person interpreter requests by Monday, September 13.
If you or anyone in your team has questions or needs additional information, they can email Language.Support@kckps.org, contact Naomi Tolentino (913-279-2247), or Kourtney Rogers (913-627-5626).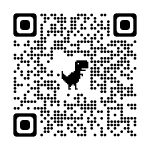 Propio One Instruction Card 1 PDF
Propio One Instruction Card 2 PDF
Student-Centered Coaching Training
From Curriculum and Instruction
Reminder that Coaches will be attending Student-Centered Coaching Training all day on September 13th and the afternoon of September 14th. The agenda for those sessions (topics and times) can be found here.
Principals will be attending the morning session only on Tuesday, September 14. Please see the agenda for times and topics.
**We have scheduled principal and coach training at separate times to allow for either the principal or the coach to remain in the building for support.
Wyandotte County Spelling Bee and KCKPS Literacy Festival
From Curriculum and Instruction
The Wyandotte County Spelling Bee will be held this school year. Communication regarding how to participate is included in a separate item today. However, the KCKPS Literacy Festival WILL NOT be held this school year. Instead, buildings should consider creative ways to encourage students to read.
Admin Guide
From Human Resources
Hello All,
We have had some instances where Administrators are not able to get into the Admin Guide. The admin guide should be a first point of Reference for Human Resource related questions. The Admin Guide can be found under "Staff Links" from the kckps.org Home Page. Click here to fill out the form for access.
Evaluation Information
From Human Resources
HR is currently working with PowerSchool/TalentEd Support to get our evaluation information automated for the future. In the meantime, we are asking that if principals are missing staff or need staff added/removed from their list in TalentEd Perform to email those requests to deandre.tuggle@kckps.org In the email please provide the employees first and last name, employee ID#, and if they need to be added/removed. If you have any issues with your staffs list in iObservation please email tanya.selectman@kckps.org We will provide additional updates in the coming weeks.
Classroom Coverage
From Human Resources
I hope you are well. We wanted to make sure you were aware of some questions that have been coming into the HR office. We have had some questions about compensation for classified staff covering for a teacher's absence. Although you might be aware of the protocol, below is some follow-up.
We are not utilizing classified staff to cover for a certified opening(s).
If a classified individual is the "classroom monitor" because another teacher is zooming from the other room (due to distancing/capacity), then they can be utilized as the "aide" and not the instructor.
The classified employee should be reassigned for the day to this new role and not expected to perform their normal duties. This would allow them to keep their daily rate without the expectation of additional pay for two roles.
If we have multiple sections of one class (i.e. 4th grade), then those other teachers who are 4th grade teachers should split the classroom and will be compensated appropriately.
65% or more of the classroom, teacher receives full hourly rate (per negotiated agreement)
Less than 65% of the classroom, teacher receives half the hourly rate (per negotiated agreement)
We are working hard to make sure that all positions are covered to the best of our ability, but as you know we are short in total. We are hoping we can maneuver and help with the absences and vacancies.
Electronic Reporting Forms for Injuries and Incidents
From Communications & Marketing
Just a quick reminder that many of the forms you need when it comes to incidents are now electronic.
Student injury forms have now been included to the list.
To find the reporting form for students go to this link: https://form.jotform.com/212366215525047
To make the reporting of workman's compensation accidents less time consuming, the Supervisors Accident Report is now an electronic form.
Regardless of severity, immediate supervisors & directors are required to report all work-related injuries within 48 hours to Risk Management.
To do so, please use the following link: https://form.jotform.com/212304621025035
The Incident Report helps document any incident involving non employees.
This includes our students, visitors, parents and guardians.
The incident form is to be filled out for a number of situations including: a child is missing, if a student is injured in a way that could require medical attention in the future, police have to be called during an incident,  there is a fight,  or even to report property damage.
An example of a fight that needs to be recorded- a fight that breaks out that others are around and it may have been recorded. A fight that someone may not realize they are injured immediately but could later on in the day. Fights that do NOT need to be recorded: two kids on the playground hit each other in the arm over a ball.
There may be other incidents that could also require use of this form.
If you have questions about whether an incident falls into this category, please reach out to your IIO.
Here is a link to the Incident Report form:  https://kckps.org/incident-report/
All Principals (Informational Item)
KCKPS Wishlist Update
From Communications & Marketing
T-Mobile informed us that they did their best to acquire the majority of the products on the list, but some items they could not purchase due to the cost. The shipment of these items could begin early next week.
So principals, please be on the lookout for your school's Wishlist items. The shipping label will read "TMO Giving Event" along with the Teacher/Principal's name in the address field. This makes it clear that the delivery is from the submitted school Wishlist.
I hope your teachers and students enjoy the items you requested. Thank you for your participation.
Grading Policy and Guidelines
From Curriculum and Instruction
Please share the following information with your staff.
Please use this link to access the KCKPS Grading Policy and Guidelines document. This document was created to support staff with understanding our district grading policy and practices.
Please note that TIS no longer manages grading windows for progress reports. See the Progress Reports section of the document for further information.
Middle and High School Only-To assist with using the Canvas grading "Passback" feature and the grading practices of High School advanced programs/courses (AP, IB, KCKCC, etc.), the preprogrammed grading categories in Infinite Campus have been removed. Therefore, teachers/PLCs will need to create their own grading categories before assignments can be created in Infinite Campus. See the Grading Guidelines section of the document for further information.
For Building Administrators/Principals (Informational Item)
TalentEd Perform
From Human Resources
Human Resources has updated TalentEd Perform for the 21-22 evaluation for certified staff. Due to a technological glitch, we had to manually change each person in the system. To the best of our abilities, we have aligned the right employees to the correct schools. We understand that there might be some mistakes. We ask that you send an email to Ronald.Knight-Beck@kckps.org and DeAndre.Tuggle@kckps.org stating the following:
Who needs to be added to your list that is missing.
Who needs to be removed from your list that is still remaining.
Let us know if they resigned or transferred within the district.
If you know the school building of transfer, please let us know.
If you have someone on your list that you are not evaluating this year, rather one of your colleagues within your building or district, please reassign the evaluator inside of TalentEd. Under My Staff>>>Staff>>>Evaluation. Find the person who you would like to Assign and click "view" on their account. Once in "view" click the "assign" button. Search for the person they need to be assigned to. Additionally, if you need to shift a bunch of people. You may select the checkboxes next to their names, scroll down to the bottom and select "assign evaluator" from the drop down.
For EC-5 Principals (Informational Item)
Science of Reading PD
From Curriculum and InstructionThe Curriculum & Instruction Department is excited to welcome Susan Lambert, host of Science of Reading: The Podcast, and Natalie Wexler, author of The Knowledge Gap, to KCKPS today Friday, September 10th from 1:00-2:30pm via ZOOM. Click the link to register for the event and receive the Zoom link to your email. This is going to be FANTASTIC learning and I hope many of you will join us!
For Elementary Principals (Informational Item)
Curriculum Department Open House
From Curriculum & Instruction
We want your feedback! Come and preview the proposed K-3 ELA resources for the 2022-2023 school year. All staff, parents, students, and community members are welcome to come to Central Office Room 132 on Thursday, September 23rd anytime between 4:30 and 6:30. Please use visitor parking and enter through the main entrance.
Open House PDF Flyer
For Secondary Principals (Informational Item)
Canvas Training for Secondary Schools – Wendy Will Come All Day!
From Curriculum and Instruction
This is for SECONDARY schools only. Wendy Elkins has provided multiple sign-up opportunities to come to your school for the entire day and collaborate with teachers and administrators on how to use Canvas. Sign-ups begin on Sept.20th and run until Oct. 19th. Options on how to best utilize the time is determined by each site, some suggestions are:
PLC's could meet with Wendy for training and planning (central location).
Teachers and administrators could come to a central location to get help when they are available.
Other
Use this link to schedule your site visit. The appointment title you are looking for is Site Canvas Help. Make sure you are logged into your google calendar. In the title of the appointment, please put the name of your school and in the description, please provide the name of a contact person that Wendy can coordinate with.
Access to Social Studies Active Classroom for Non-Classroom Teachers
From Curriculum and Instruction
Administrators, instructional coaches, special education teachers not assigned as a co-teacher, ESOL teachers not assigned as a co-teacher, and any other support teachers who would like to access Social Studies Active Classroom resources can use the district log-in for access. Classroom teachers and co-teachers need to continue to access Active Classroom through Clever.
To sign into Active Classroom
Visit: https://www.activeclassroom.com/
Email: kckps@activeclassroom.com
Password: Active1
For Principals and IIOs (Informational Item)
Trauma Sensitive and Resilient Schools Update
From Student Services
Trauma Team Expectations for 21-22
– Trauma Team Meetings 1x quarter (at least) – Please send me a calendar invite!
1. Trauma Sensitive Schools Checklist – fill this out as a TEAM.
2. Implementation Survey – Each team member will fill this out INDIVIDUALLY
3. PROQOL – Each team member will fill this out INDIVIDUALLY (if you'd like a google form version to use with your staff, please let me know)
I will need your responses by September 20, 2021. I will send out reminders at two weeks out and one week out.
– Identify SMART goal for this school year – add to your School Improvement Plan in KansaStar (ask your principal for help with this)
– Each school will end the year with a TSRS Portfolio that details their work (I will help you put this together)
– ***Spend your Mini-Grant by October 1st, 2021 – submit resource requests HERE***
For Title I Principals (Informational Item)
Planning for 2022 ESEA National Conference
From Federal Programs
The 2022 ESEA National Conference is scheduled to take place in New Orleans in February 2022. We are encouraging staff to attend the conference virtually due to the following factors:
-ESEA is charging a 10% cancellation fee.
-ESEA refunds a smaller % of the hotel cost incrementally as the conference nears.
-If New Orleans were recognized as a COVID Hot Spot, staff will be required to quarantine up to 14 days upon return.
If you have already registered and reserved a hotel room through ESEA, you can change your current registration to the virtual option.
Please contact Bridgette DeSmet (627-2475) if you have any questions.